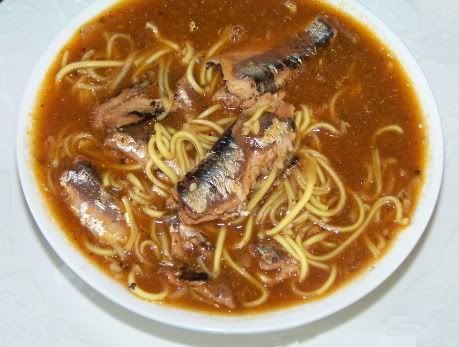 This is one of my favorite food (ever!).
Had this for dinner last night...and it was really really one good & satisfying meal that completed my day.

Ingredients are basic,simple & very cheap.
Just;
* 1 can sardines (i prefer the hot style)
* 2 stick packs Odong ( this type of noodle is most popular in the Mindanao and Visayas regions; if you can't find Odong, you can use Misua)
* shallots
* garlic
* cooking oil (just a little to sautee the spices)
* salt (to taste)

Sautee the spices & the sardines all toghether, then add the Odong and a little water, salt to taste, simmer,,,and presto! You'll have one big satisfying meal ever!